"An American in the Courtroom"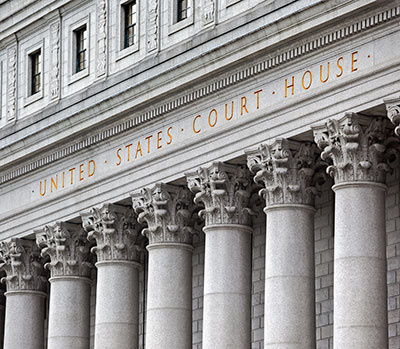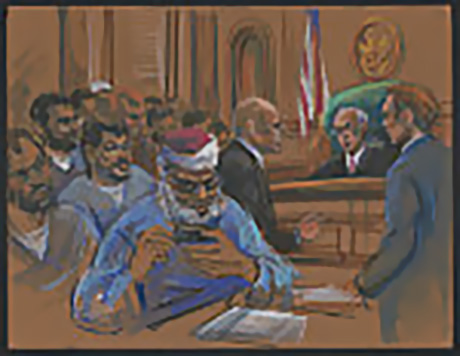 The 1993 World Trade Center Bombing
Terrorism, Conspiracy

New York Daily News
"Is The Sheik Our Kind of Guy?"
by Mike McAlary
July 16, 1993
"On the eve of his arrest on immigration charges two weeks
ago, Sheik Omar Abdel-Rahman walked into a Manhattan
office. This was the second of two visits the sheik made to
a famous criminal lawyer. The attorney used to work in
American special operations in the Mideast–read spy here–
during the '50s and '60s. The sheik said he came to this
fellow because the lawyer, a former Air Force colonel, had
once represented an Arab terrorist who had worked in the
employ of the CIA."
"At one point Sheik Abdel-Rahman was given a prayer rug
hanging on the lawyer's wall. He got down on his knees in
the middle of the office and prayed. It was some scene,
the lawyer admitted. A great, and highly decorated, retired
military officer, he always had a soft spot for Islamic funda-
mentalists who blew Russian Communists out of the sky in
Afghanistan. Still, he was rolling into the PATH station on a
train when the bomb went off in the World Trade Center.
He might have been killed himself in the blast."
"The lawyer, who says he will represent the sheik at trial in
the event of a criminal indictment, did not ask for payment for
the visits. He did, however, ask Abdel-Rahman to pray for
the soul of his dead mother."
Courtroom sketch by Marilyn Church: Federal judge Michael Mukasey presiding as Andrew C. McCarthy, Assistant U.S. Attorney for the Southern District of New York, and defense lawyer Harry C. Batchelder, Jr., approach the bench. Sheik Omar Abdel Rahman, the "Blind Sheik", is in the foreground holding the interpreter device, during the World Trade Center bombing trial.

The New Yorker
Talk of the Town:
"Cock-a-Doodle-Doo"
September 20, 1993
"Harry C. Batchelder, Jr., who has been a criminal-defense attorney for fourteen years, has a combative style but has never been among the city's most celebrated practitioners; for years he made a sizable part of his living by accepting assignments from judges to represent indigent defendants. He was well known to prosecutors but to few others. That
is about to change, however, for he has been retained to defend Sheikh Omar Abdel Rahman, who was recently charged in federal court with leading 'a war of urban terror-ism' in and around New York.
"It is Mr. Batchelder's opinion that one case in particular
brought him to Mr. Abdel Rahman's attention. 'Some time ago,
I represented a Palestinian named Hussein Yaghman, who
was charged with murder in Queens,' he says. 'Hussein's
daughter had been raped, and he killed the father and brother
of the guy who did it. I raised a cultural defense and called in
a Muslim sheikh to testify about what blood feuds mean. Hus-
sein was acquitted of the murders and convicted of man-
slaughters—which is just how it should have been.' Mr. Batch-
elder promises to conduct an equally aggressive defense of
Mr. Abdul Rahman. 'My defense is that he did not conspire
with anyone to commit any illegal act,' he says. 'I don't even
think he said anything so fiery, when you compare his state-
ments to some of the things my idol, Patrick Henry, said
during the American Revolution. If we can get a fair trial he
will be acquitted.'
"Now fifty-seven, Mr. Batchelder wears his hair in a crew-
cut and carries himself with a martial air; indeed, he spent several years in Air Force Special Operations during the Vietnam War. The clipboard he carries in court is camouflage patterned. For relaxation, Mr. Batchelder attends cockfights—something he can only do in a handful of states where they are still legal. Gory pictures of the sport line his office walls. He is unapologetic about his hobby. 'My father, who was an iceman, just north of Boston, was one of the greatest genetic breeders of roosters ever,' he explains. 'From the time I was eight, my job was to feed, water, and care for those roosters. As far as I'm concerned, roosters are the noblest animals God ever put on the earth. They just don't know how to quit. My dad used to tell me, 'Be as good as your rooster.''"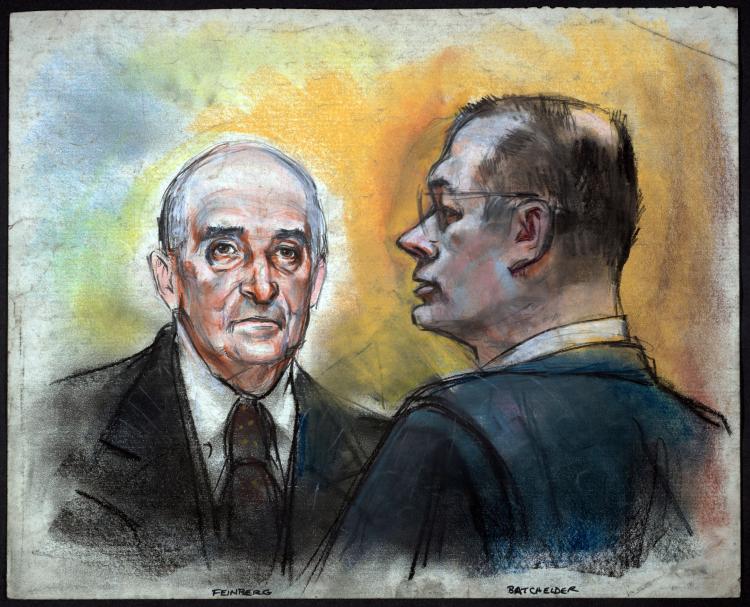 The ABSCAM Trials 1981
Corruption, Conspiracy
In the second round of ABSCAM official corruption trials, Harry Batchelder represented New Jersey lawyer Alexan-
der Feinberg, who was charged, along with co-defendant Senator Harrison Williams, with nine counts of bribery,
conspiracy and corruption.
ABSCAM, a joint two-year investigation by the FBI and the Justice Department's Organized Crime Strike Force, had originally focused on art fraud and trafficking in stolen art-works. Undercover FBI agents posed as front men for a wealthy Arab sheik who was looking to make sizable invest-ments in the U.S. Targets were approached by convicted swindler and international con man Melvin Weinberg, who had made a deal to work for the FBI in exchange for a sentence reduction from three years in prison to probation. When an art forger brought into the scheme indicated that political favors were also up for sale, the thrust of the opera-tion turned from art fraud to political corruption, leading to the government's investigation of more than 30 political figures.
The FBI sting made widespread use of surreptitious audio and video recordings, and the tapes were powerful evidence at trial. Defense attorneys held to the argument that their clients had been "fooled", "manipulated", and illegally en-trapped into behavior that they would not otherwise have considered, and that this had been done by "immoral govern-ment agents" acting out of self-interest.
When ABSCAM became public, considerable ethical con-troversy arose concerning the government's conduct of the sting operations and the use of a convicted con artist in selecting targets, the same legal and ethical issues that had been raised repeatedly at trial. These concerns in turn gave rise to the issuance of the first "Attorney General Guidelines for FBI Undercover Operations."
Courtroom sketch by Ida Libby Dengrove: Alexander Feinberg,
charged with scheming with Sen. Harrison Williams in Abscam
case, appears with his attorney, Harry C. Batchelder, Jr.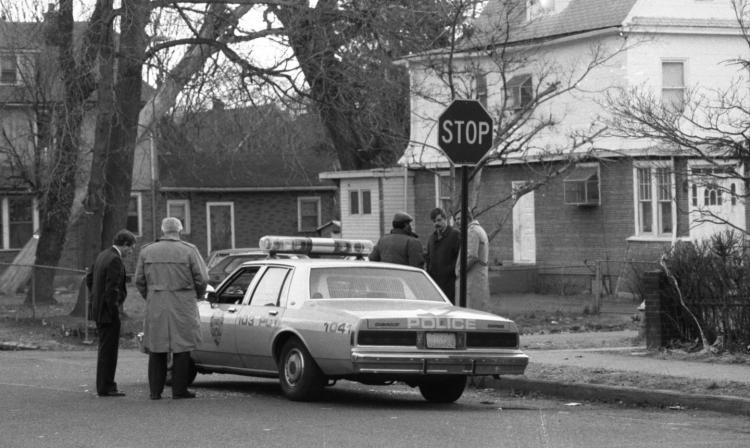 Howard "Pappy" Mason 1989
Racketeering, Murder of a NYPD Officer
Harry Batchelder is widely acknowledged among judges, prosecutors and the criminal defense bar as the trial-attorney-of-choice to represent the most difficult, danger-
ous and potentially explosive criminal defendants.
In August 1989, crack cocaine drug lord Howard "Pappy" Mason, already jailed on weapons charges, was indicted in the Eastern District of New York on 11 counts of narcotics trafficking, racketeering, and ordering the murder of a New York City police officer. Mason was charged with having masterminded, from his Brooklyn jail cell, the execution-style murder of NYPD Officer Edward Byrne. The assassination was carried out by four of Mason's gang members while
the young rookie cop was sitting in his radio car in South Jamaica, Queens, guarding the firebombed home of a witness in a drug case.
The killing was on all the front pages, and at the forefront of New York's collective outrage. In the courtroom, Mason was accusatory and uncooperative, getting up from the defense table and threatening to walk out. He spent much of the two week trial, including the reading of the guilty verdict, in a small holding cell, watching the proceedings on a video monitor.
Mason directed fits of temper at his attorney as well. "He
was always threatening me," Batchelder recalls. "One day
he made the mistake of taking a swing at me. He missed,
but I didn't. I floored him with a right hand."
Former Deputy Attorney General Leslie R. Caldwell, Assist-ant U.S. Attorney in the Mason case, describes Harry Batch-elder as "knowing how to weaken you [the prosecution], and that is the mark of a great defense attorney."
"Harry managed to reduce to tears a hardened criminal that we brought in as a witness," she adds. "I couldn't believe it. The Mason case was unwinnable from the onset, but Harry
is one of the few attorneys in New York that could have pulled it off."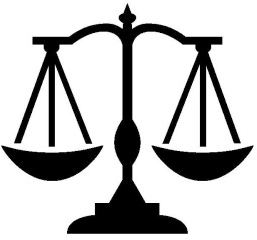 Representing the Indigent Criminal Defendant
As an active member of the Criminal Justice Act Panels
for the Eastern District of New York and the District of New Hampshire, Harry Batchelder has provided expert represen-tation to indigent criminal defendants for more than thirty-five years. During the same period he has served as a member
of the 18B panel of lawyers representing indigent defendants
in New York State courts.
As his law partner in New York, Carol Prendergast recalls their work together as extremely intense, often unpredictable, always intriguing, and ultimately very gratifying.
"In New York, where Legal Aid attorneys' caseloads are con-stantly overwhelming, private attorneys willing to take on cases for a pittance are essential to keeping the criminal justice system afloat.
"As a seasoned reporter recently asked Harry, after witness-ing him fiercely advocate for his 'unsavory' and indigent defendant in a three hour hearing in the Eastern District courthouse, 'Harry, why do you waste your talents on cases like this?'
"He was not the first person to ask that question. Harry's education, legal experience, and prominence as both a fed-eral prosecutor and defense attorney might readily lead to an assumption of little or no professional interest in the plight of the poor.
"After working with Harry in the 1980s and watching his practice over the last 30 years, I can say without reservation that Harry fights to defend every indigent client with the same passion, zeal and expertise that he brings to deep-pocket criminal defendants. He is driven to protect every defendant's constitutional rights and to hold the government's feet to the fire to prove every element of their case in compliance with the law, with the prevailing standards of ethics, and beyond
a reasonable doubt. As Harry is quick to say "Life is not fair." His dedication to providing a first class defense for the poor-est, most beaten down, and, at times, the most unsympa-thetic of clients is his effort to level the playing field. Win or lose, every client knows that Harry does his best for them.
"Judges know it too. On many occasions, federal and state judges have specifically requested Harry to take on a difficult case or client, as a member of the CJA and 18B panels.
"Back in the early '80s, Harry received a call from a judge
in State Supreme Court in the Bronx who was aware of his expertise. 'I've got a homicide case before me. It's a tough case and it's got a twist to it that I think you'll find interesting' he said. 'I want to be sure she has the best representation; but, of course, it's 18B so there's no money in it.'
"The defendant was an elderly woman who had been beaten by her husband for decades. One night she took a machete and killed him with numerous blows.
"The concept of the 'battered woman syndrome' was just surfacing, and it would be many years before the diagnosis was officially included as a sub-category of PTSD and accepted by most courts as a mitigating factor in homicide cases. And there was another challenge. The defendant did not kill in self-defense during a fight. Accumulated fear and rage bubbled to the surface and prompted this usually pas-sive woman to strike and kill her husband without immediate provocation.
"After weeks of research documenting the client's years of abuse, learning about the nature of battered women's syn-drome, reaching into his own pocket to pay for psychologists expert in this then esoteric field to educate him and then testify at trial, Harry went before a jury to try to get them to understand this long suffering woman and see her violent actions as something other than the murder the prosecutor insisted it was. The jury convicted her of involuntary man-slaughter, and the judge sentenced her to probation.
"When Harry was paid the usual small amount for the case he realized that because we had put in more than the allow-able hours and paid for experts' time and travel, the firm was actually several thousand dollars in debt from the case. It didn't matter. For perhaps the first time in her life his client had been treated with respect, experienced compassion from all who heard of her plight, and was dealt with fairly. That's what mattered."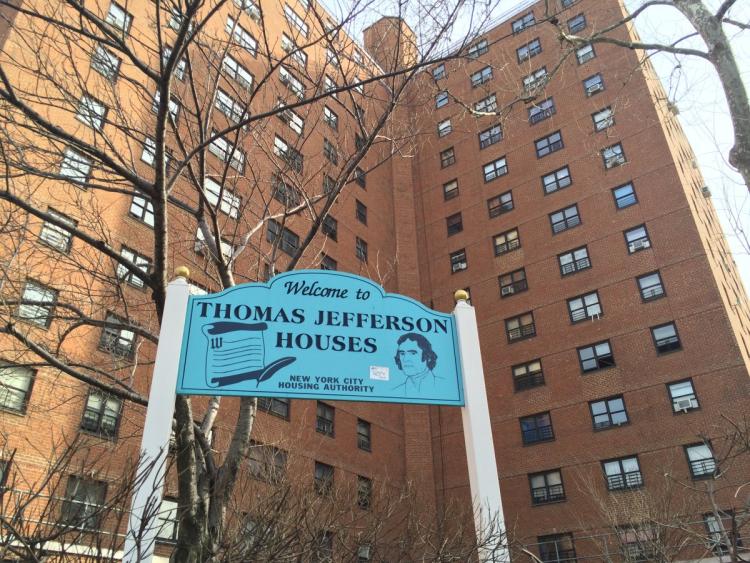 "Windows Trials" 1991
Racketeering, Extortion
The six month trial of eight defendants from four New York Mafia families, known on the street as the "windows trials", spotlighted organized crime's ten year stranglehold on the highly lucrative window replacement industry, including the control of multi-million dollar contracts with the New York
City Housing Authority.
The defendants, charged with running a racketeering scheme that involved bid-rigging, labor payoffs and extor-tion, were represented by some of New York's best known criminal defense attorneys, including Fred Hafetz, Bruce Cutler, and Harry Batchelder.
Three of the defendants were convicted of extortion and conspiracy, and five, including Lucchese crime family associate Joseph "Cakes" Marion, represented by Harry Batchelder, were acquitted.  The government's case rested on the testimony of Genovese associate Peter Savino, an acknowledged murderer and mobster-turned-informant,
and other Mafia family members.
"Batchelder turned the government's own evidence against itself," wrote Roberto Santiago in Newsday, "utilizing blown-up portions of the government's wiretaps and court trans-cripts set on easels to illustrate how those who testified against Marion continually perjured themselves."
"During summations," Santiago recalled, "there was Batch-elder, strutting back and forth like a hybrid between a drill sergeant and a Puritan school master, wooden pointer in hand.  As he wove a myriad of biblical quotations, African myths and film trivia into his defense, he transformed his pointer into a baton, rifle, walking stick, stickball bat, golf
club and nightstick."
And veteran New York Times reporter Arnold Lubasch,
who described the trial as "problem-plagued", observed: "Two of the original defendants dropped out because of
heart attacks, another was found murdered, two jurors were dismissed for dubious conduct, and the trial was moved to White Plains for four days to hear a wounded witness [a captain in the Lucchese family who had been shot 12
times] testify from a wheelchair."

New York Newsday
"The Antagonist"
by Robert Santiago
January 14, 1992
Unsmiling and impenetrable, the steely-eyed countenance stares out from the front page of New York Newsday's features section. The stark headline, "The Antagonist", and the teaser underneath ("Brooklyn attorney Harry Batchelder loves confrontation, win or lose") pack volumes into a scant eleven words.
In his skillfully nuanced and richly detailed portrait, writer Roberto Santiago explores the personality, public persona, and courtroom style of Harry Batchelder, one of New York's most colorful, and, arguably, her most unique, criminal defense attorney.
Recipient of perennial high marks in client ratings and peer reviews, Santiago's subject comes alive through interviews with Batchelder's colleagues, clients, and co-workers, and
in conversations with "The Antagonist" himself.
Trial attorneys on both sides of the aisle describe their en-counters with Harry Batchelder as challenging, frustrating, exhausting, infuriating, and, invariably, unforgettable.
Criminal defense attorney Bruce Cutler, (best known for his high-profile representation of the Gambino crime family), who had occasion to work alongside Batchelder, counts himself among Harry's admirers, and describes himself as "a huge Batchelder fan."
"'I emulate Harry's courtroom style' Cutler insists. "'There is this fiery assertiveness when he confronts a liar that I love.'"
But unlike many other defense attorneys, who have earned the enmity of the prosecutors with whom they lock horns, Batchelder enjoys the respect and even the affection of the government lawyers he so cheerfully and relentlessly goads.
"'I like Harry a lot,' says Brooklyn District Attorney Jonathan Polkes, adding, 'I have a lot of respect for him.'" Polkes opposed Batchelder in a case the defense attorney lost but nevertheless considered a moral victory because he was able to embarrass the forces of the State.
"Even those who say they have professional grudges against Batchelder say they respect and like him. Pat Duggan, a Manhattan district attorney who lost a double homicide case to Batchelder more than ten years ago, is still mad.
"'I am not angry because I don't like Harry,' he says. 'I am angry because I lost to him. If we ever face off, I will not lose to him again—that I promise.
"'Harry is an excellent cross examiner and can make anyone look like a fool. He knew what the weaknesses were in my case and he exploited them. He is so confident that he even told me what my weaknesses were in advance and he still beat me. Never again! I will never lose to him again!'"
Former federal prosecutor Leslie Caldwell summed up her experience with her opponent in three words, "I like Harry." Then she added, "The only time I didn't like him was during the heat of battle. He is very blunt and pointing and it is easy to get angry with him. Harry is the kind of person that you like outside the courtroom, definitely not inside."
Batchelder is quite comfortable with the antagonistic persona he has been honing since high school, where he was elected "Most Talkative" and "Most Argumentative" member of his senior class. "'Most people will say that I am annoying'", he acknowledges, a sentiment echoed by friends, legal associ-ates, and his secretary, all of whom "hail him professionally, and characterize him personally as a pain-in-the-butt."
Throughout the article Santiago interweaves Harry Batch-elder's two great passions—criminal defense work, and the ancient sport of cockfighting.
He chronicles Batchelder's involvement with "the age-old sport" [artifacts depicting gamecocks date back more than 6,000 years], from his responsibilities as a young boy taking care of his father's birds, through his adult years as a breeder and handler.
Batchelder equates the public's revulsion for those who represent criminal defendants with the widespread—and, to his mind, hypocritical—revulsion for cockfighting, and he has strong words for critics of the sport.
"'In boxing you have human beings hurting each other for money; in bull fighting you have a rigged match where a man provokes a bull that is bleeding to death to charge him. And dog fighting is an activity where two dogs are trained and forced to react violently to each other.
"'Those are unnatural and cruel settings where behavior patterns are modified to produce a blood sport. That is not the case in cockfighting.
"'The point that cockfighting critics refuse to concede is that two roosters put together will fight to the death naturally. In the farm, two brothers at nine months must be separated or else they will fight to the death. One brother will kill another
to establish territory. There is this romanticized fallacy that animals live peacefully. Anyone who knows about farm life knows this not to be the case.'"
"Batchelder loves cockfighting for the same reason he is a criminal defense attorney. He loves the confrontation. 'I like the mano-a-mano, life-and-death struggle in each,' he admits.
"But in neither cockfighting nor defense work does Batch-elder find relaxation, only more stress compounded by more stress. 'That is just the way he is,' says his secretary. 'That's our Harry.'"
Friends and associates, recently interviewed, agree that Harry Batchelder has remained essentially unchanged, in court and out, in the twenty-five years since publication of "The Antagonist."

New York Daily News
"Home Sweet Home Arrest:
Wiseguys Get Free Pass"
by John Marzulli
May 15, 2002
"A gaggle of goodfellas aren't letting house arrest cut into
their social calendar. Like their fictional counterparts in the
'Sopranos,' wiseguys have family obligations outside their
alleged crime family duties. Awaiting trial or sentencing they
have been allowed to attend a host of activities outside the
home, including an Easter egg hunt, wedding and First Com-
munion parties and perhaps the most audacious day trip of
all, a professional pigeon race."
"Then there's reputed Genovese captain Peter (Petey
Red) Dichiara, 64, who is recovering from triple bypass heart
surgery. As part of his rehab, Dichiara is allowed to take
morning and afternoon jaunts along a specific route under
the FDR viaduct in lower Manhattan. He is prohibited from
meeting up with any of his co-defendants along the way.
Dichiara's lawyer Harry Batchelder said the daily regimen
has saved his client's life. 'We tried to get a treadmill for his
apartment, but noise was an issue for the people living
downstairs.' Batchelder said. Without the exercise, he
explained, Dichiara just 'sits there and bloats.'"

The New York Sun
"Convicted Felon Tests 2nd Amendment"
by Joseph Goldstein
December 27, 2007
"With the U.S. Supreme Court set to decide whether the Second Amendment gives law-abiding citizens the right to keep a handgun at home, a convicted felon in New York decided to test his luck.
"The inmate, Damon Lucky, isn't law-abiding. Nor did the gun he was convicted of possessing stay in his home. Still, Lucky decided to 'see how far we can ride this pony,' his lawyer, Harry Batchelder Jr., said, referring to the federal judiciary's apparent willingness to examine gun control laws critically.
"So this month, Mr. Batchelder asked a federal judge in Brooklyn to answer 'yes' to a question that makes many staunch gun owners uneasy: Does the Second Amendment give convicted felons the right to carry handguns?"
"Mr. Batchelder, an ex-military man, described Lucky as 'the recon scout for the Second Amendment.'
"In Lucky's legal motion, Mr. Batchelder refers to the guns rights advocates as 'Paineists' and the gun control advocates as 'Stalinist collectivists.' Yet the lawyer says he personally favors gun control.
"'But my personal views have nothing to do with what I advocate,' Mr. Batchelder said. "'Otherwise, I wouldn't be advocating for too many people.'"
Mahdi Hashi 2013
Terrorism, Rendition
ren • di • tion:
the practice of sending a foreign criminal or terrorist suspect covertly to be interrogated in a country with less rigorous regulations for the humane treatment of prisoners

The Washington Post
"Renditions Continue Under Obama
Despite Due-Process Concerns"
by Craig Whitlock
January 01, 2013
"The three European men with Somali roots were arrested on a murky pretext in August as they passed through the small African country of Djibouti. But the reason soon became clear when they were visited in their jail cells by a succession of American interrogators.
"U.S. agents accused the men—two of them Swedes, the
other a longtime resident of Britain—of supporting al-Shabab,
an Islamist militia in Somalia that Washington considers a
terrorist group. Two months after their arrest, the prisoners
were secretly indicted by a federal grand jury in New York,
then clandestinely taken into custody by the FBI and flown to
the United States to face trial.
"The secret arrests and detentions came to light Dec. 21 when the suspects made a brief appearance in a Brooklyn courtroom."
"Lawyers assigned to represent the defendants in federal court in Brooklyn said the men were interrogated for months in Djibouti even though no charges were pending against them—something that would be prohibited in the United States.
"Harry C. Batchelder Jr., an attorney for the third suspect, Mahdi Hashi, 23, concurred. 'Let's just put it this way: They were sojourning in Djibouti, and all of a sudden, after they met their friendly FBI agents and CIA agents—who didn't identify themselves—my client found himself stateless and
in a U.S. court,' said Batchelder whose client is a native of Somalia and grew up in Britain.
"The sequence described by the lawyers matches a pattern from other rendition cases in which U.S. intelligence agents have secretly interrogated suspects for months without legal oversight before handing over the prisoners to the FBI for prosecution."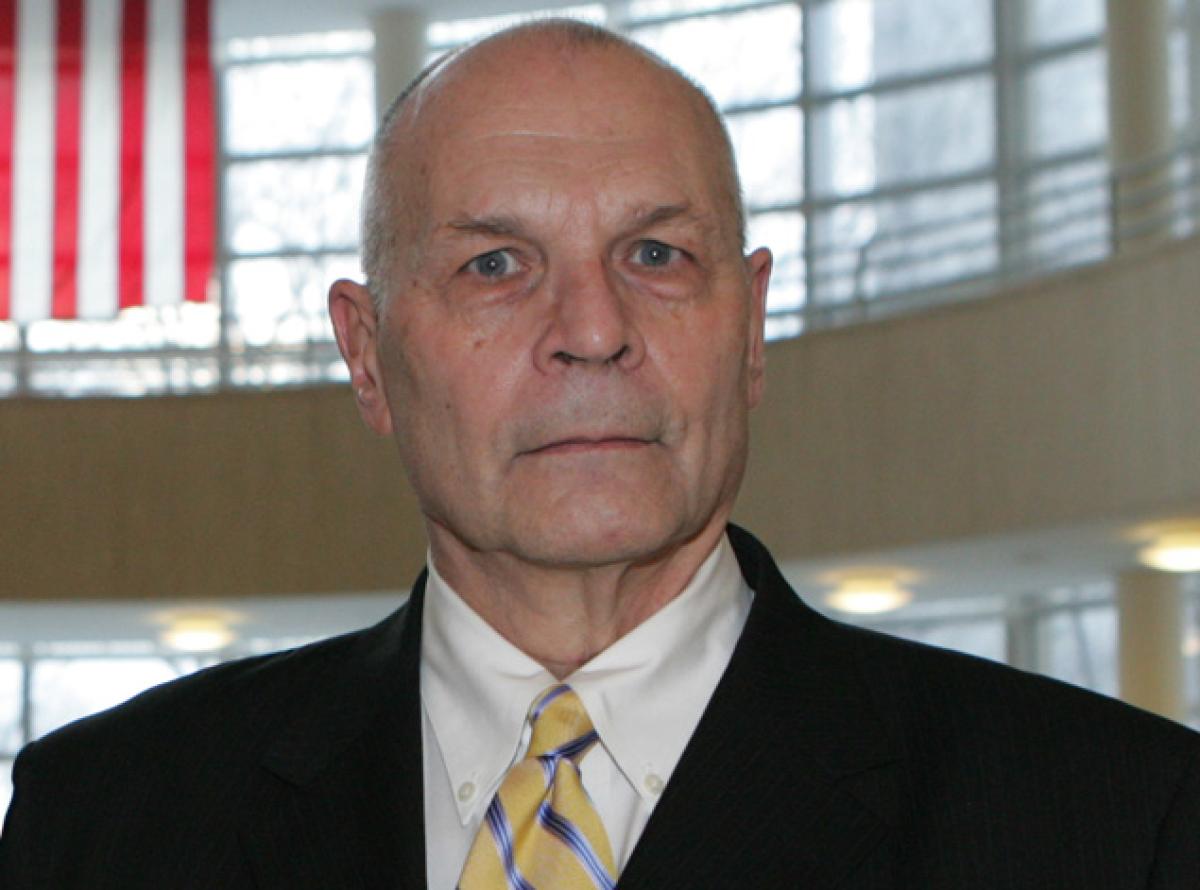 New York Daily News
"It's No Joke: Sending a Humorous Letter to a Terror Suspect
is Not a Laughing Matter to Jailers"
by John Marzulli
January 15, 2013
"Did you hear the one about the lawyer who sent a joke about the Taliban to an accused terrorist in jail?
"Officials at the Metropolitan Correctional Center apparently didn't think it was funny and confiscated the joke before it reached the lawyer's client.
"Mahdi Hashi was arraigned in December in Brooklyn Fed-eral Court with two co-defendants on charges of participa-ting in weapons and explosives training with Al-Shabab, an extremist group in Somalia with ties to Al Qaeda.
Defense lawyer Harry Batchelder said he was simply trying to cheer up Hashi—both men have lived in England and share a love of soccer—by making a copy of the gag and sending it to him with legal papers.
"'Something like this (the joke) is not subversive,' Batchelder said. 'I thought he would find it entertaining.'"
"Entertaining? You decide."
"A fleeing Taliban, desperate for water, was plodding through the Afghan desert when he saw something far off in the dis-tance. Hoping to find water, he hurried toward the oasis only to find a British soldier selling regimental ties.
"The Taliban asked, 'Do you have water?' The soldier replied, 'There is no water. Would you like to buy a tie instead? They are only five pounds.'
"The Taliban shouted, 'You idiot infidel! I do not need an over-priced tie! I need water! I should kill you, but I need water first!'
"'OK,' said the soldier. 'It does not matter that you do not want to buy a tie and that you hate me. I will show you that I am bigger than that, and that I am a much better human being than you. If you continue over that hill to the east for about two miles, you will find our sergeant's mess. It has all the ice-cold water that you need. Inshallah.'
"Cursing him, the Taliban staggered away over the hill. Several hours later he staggered back, collapsed with dehydration and rasped: 'They won't let me in without a
f---ing tie!'"
"Hashi, 23, is being held in the so-called terrorist wing of
the lower Manhattan jail under the strictest conditions of confinement that include 23-hour lockdown and monitoring
of his mail.
"Batchelder said he is mindful of security concerns. But he thinks confiscating the joke was an overreaction and has brought the matter to the attention of federal prosecutors.
"He did successfully get Hashi a subscription to the Economist."